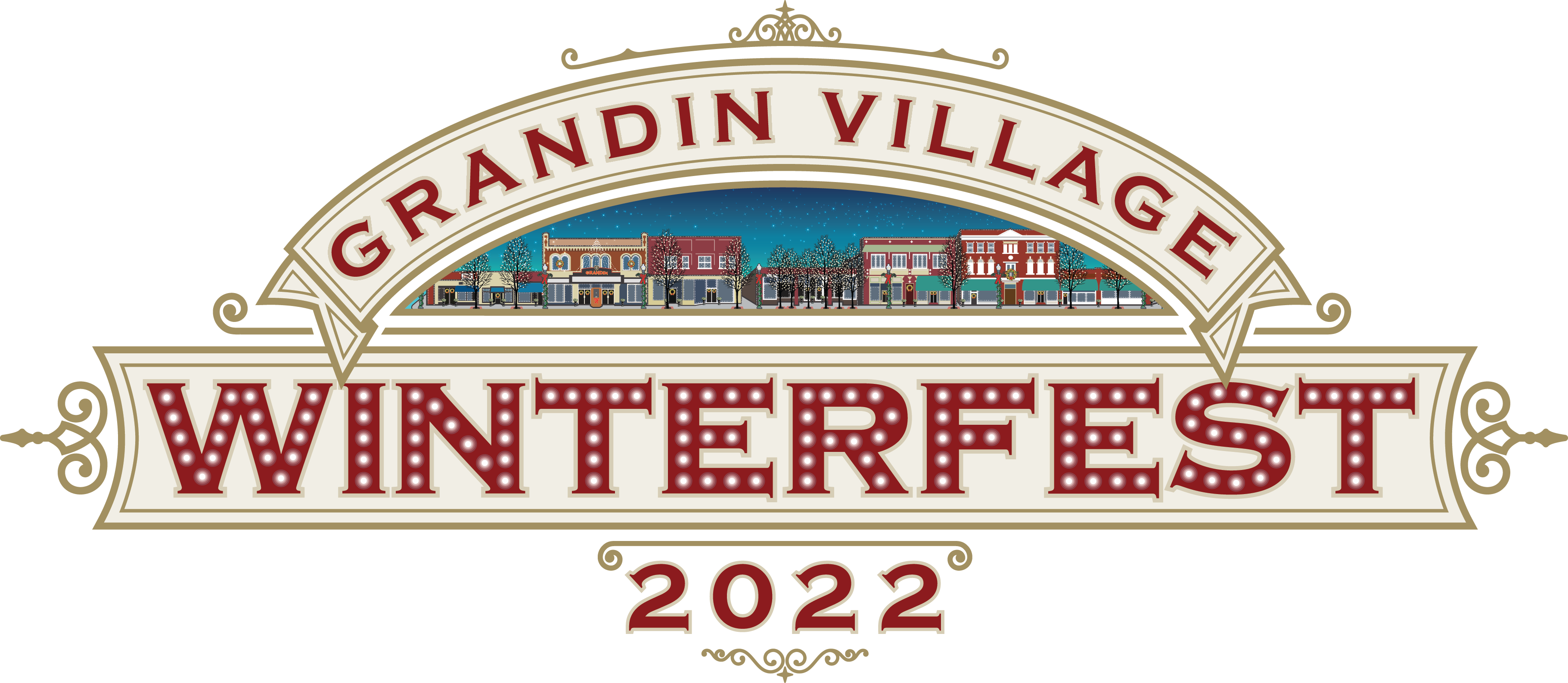 FUN WAS HAD BY ALL AT WINTERFEST!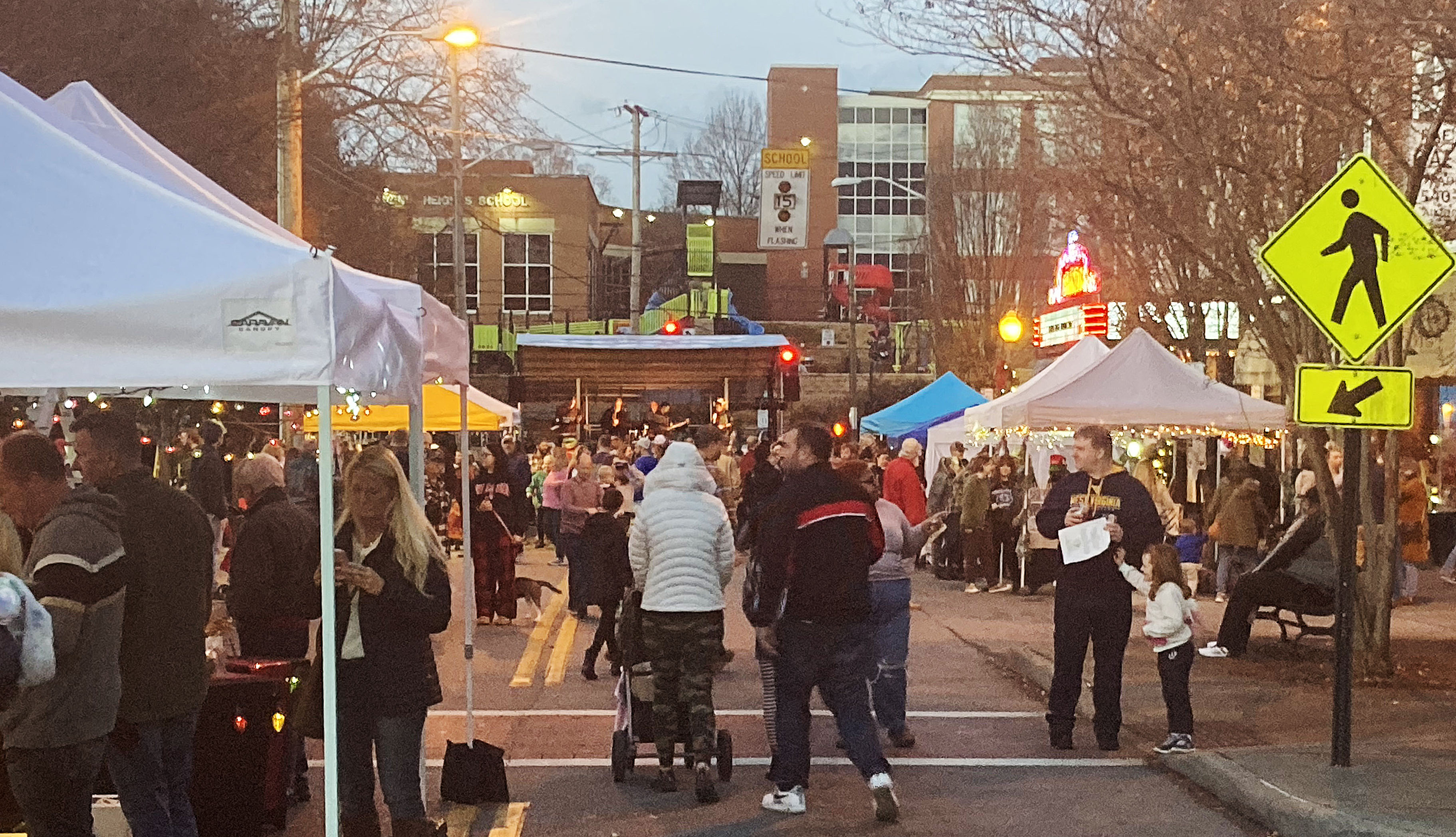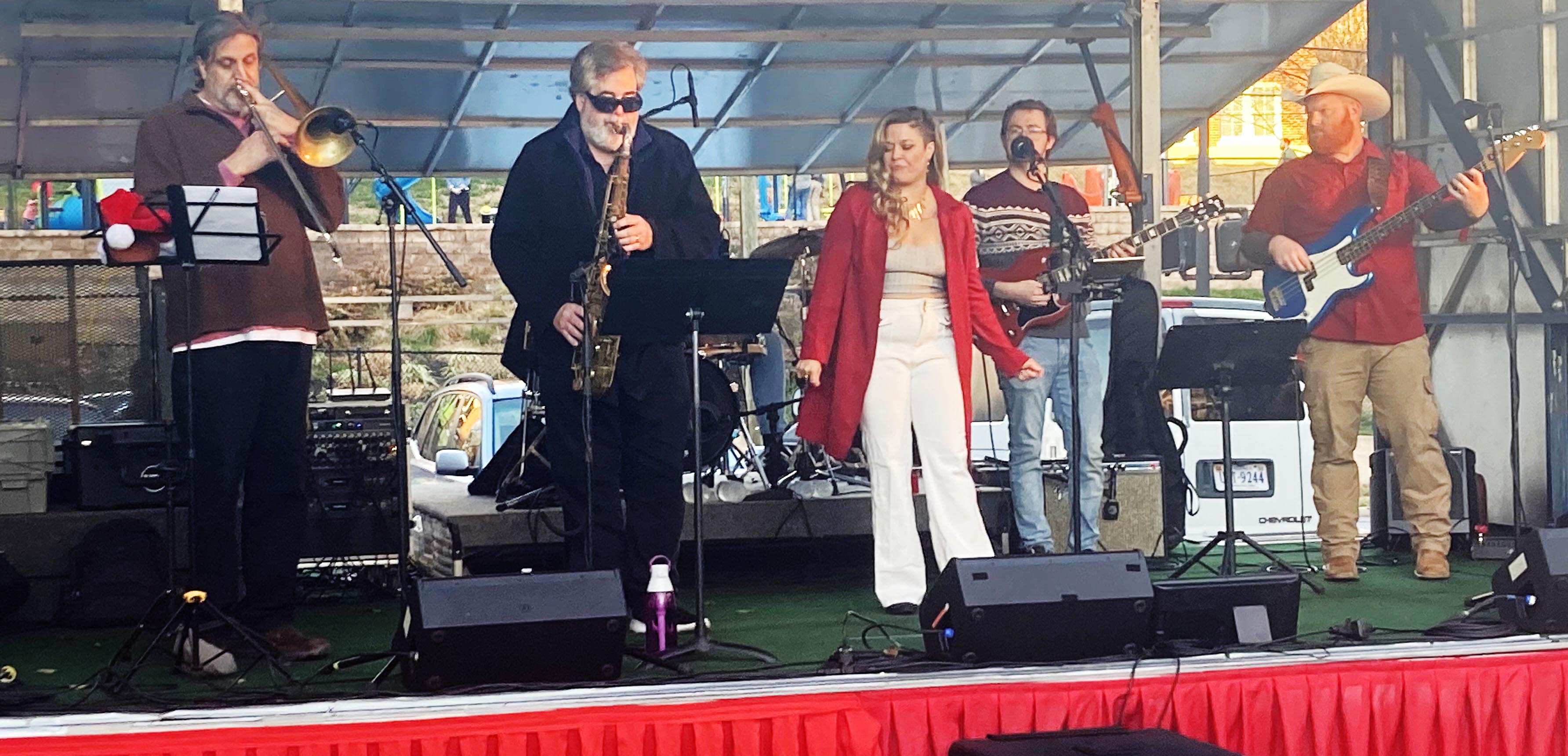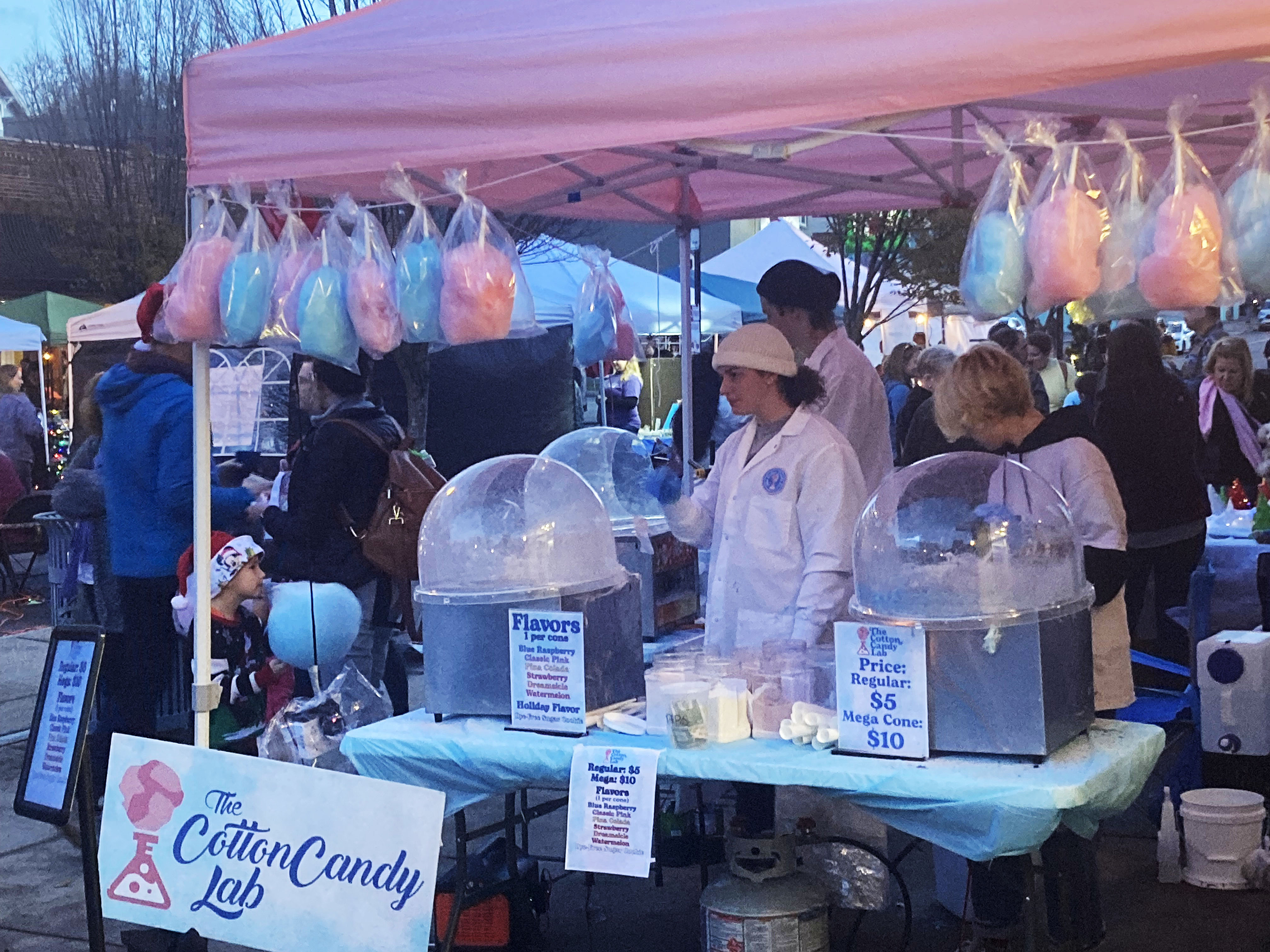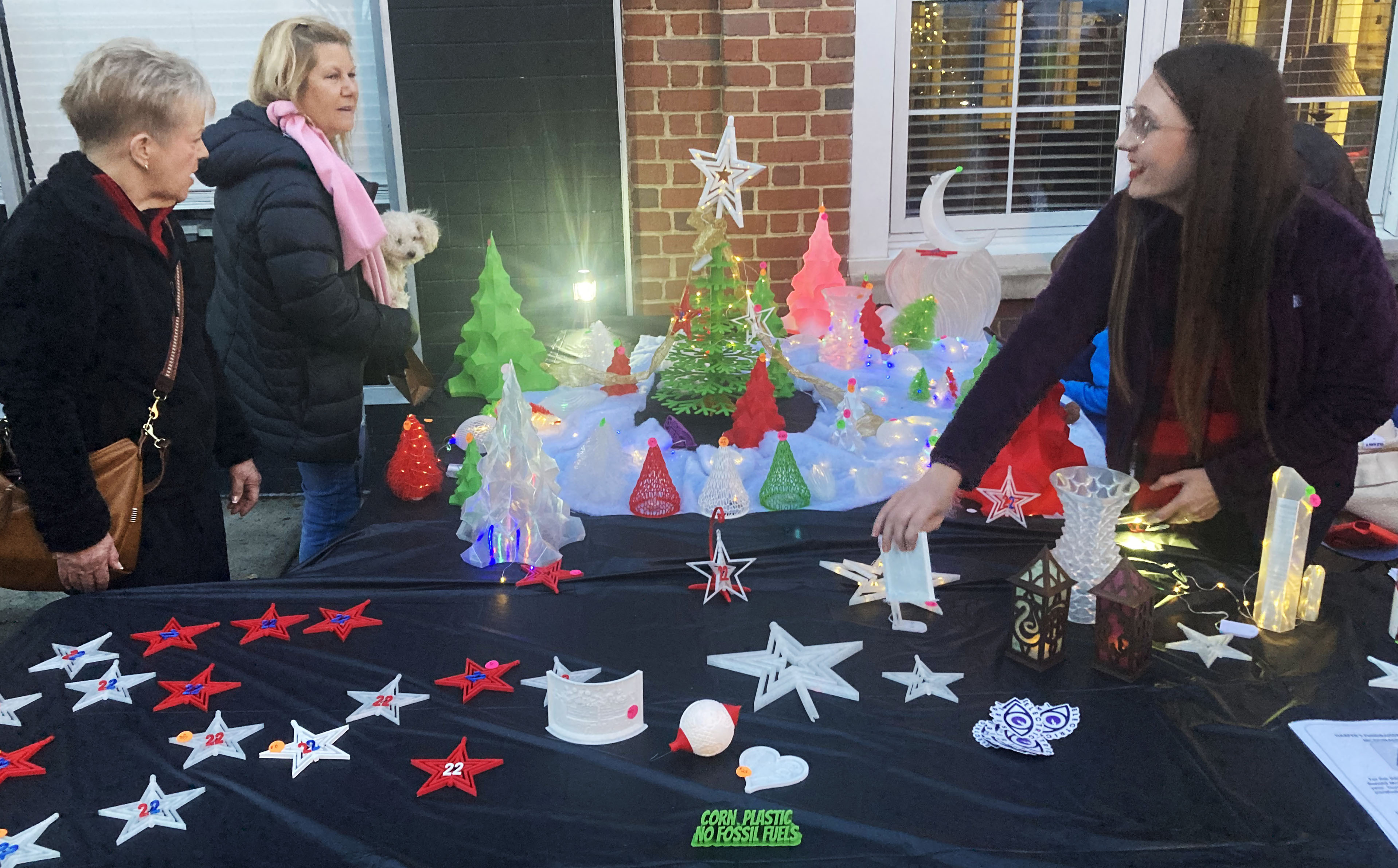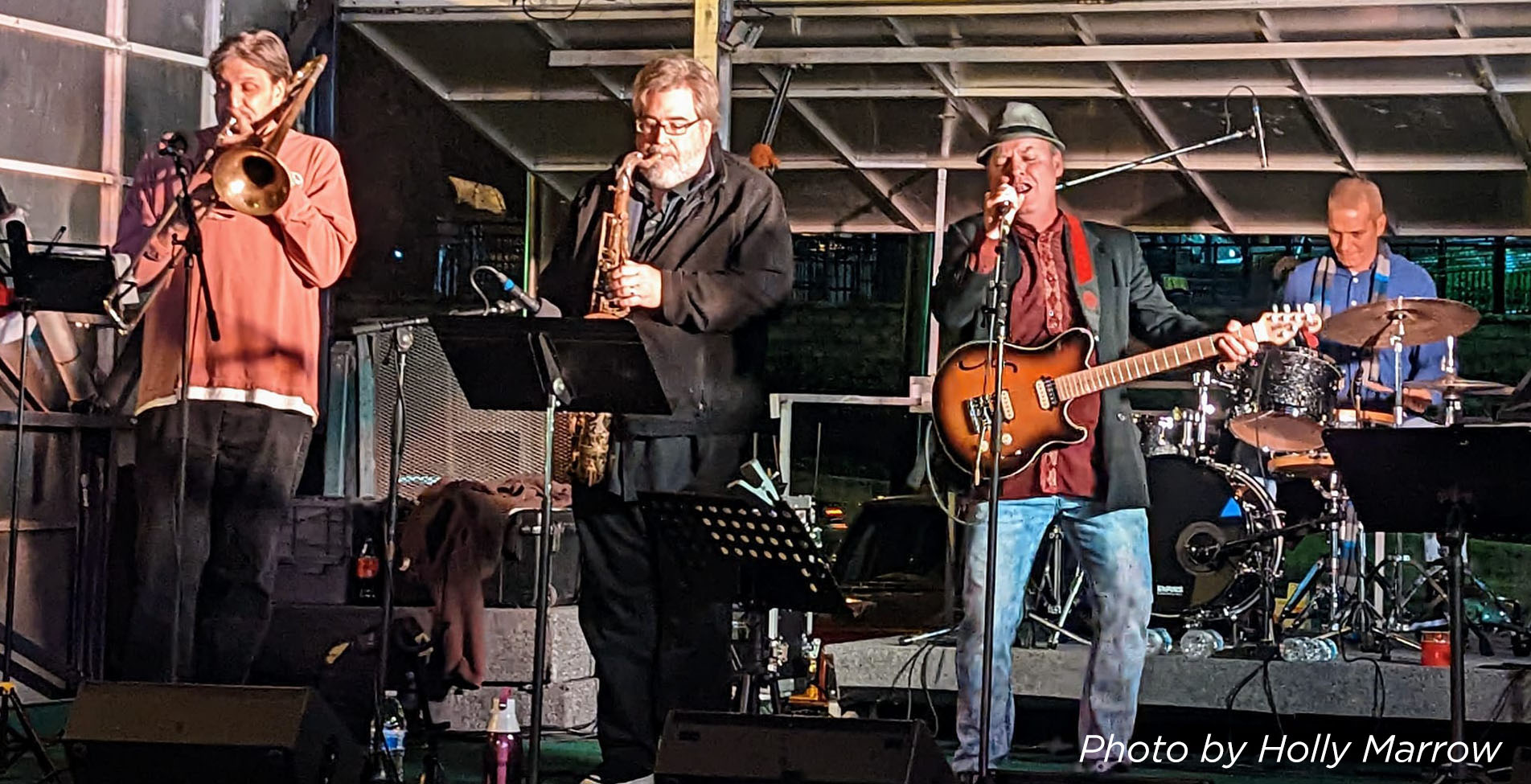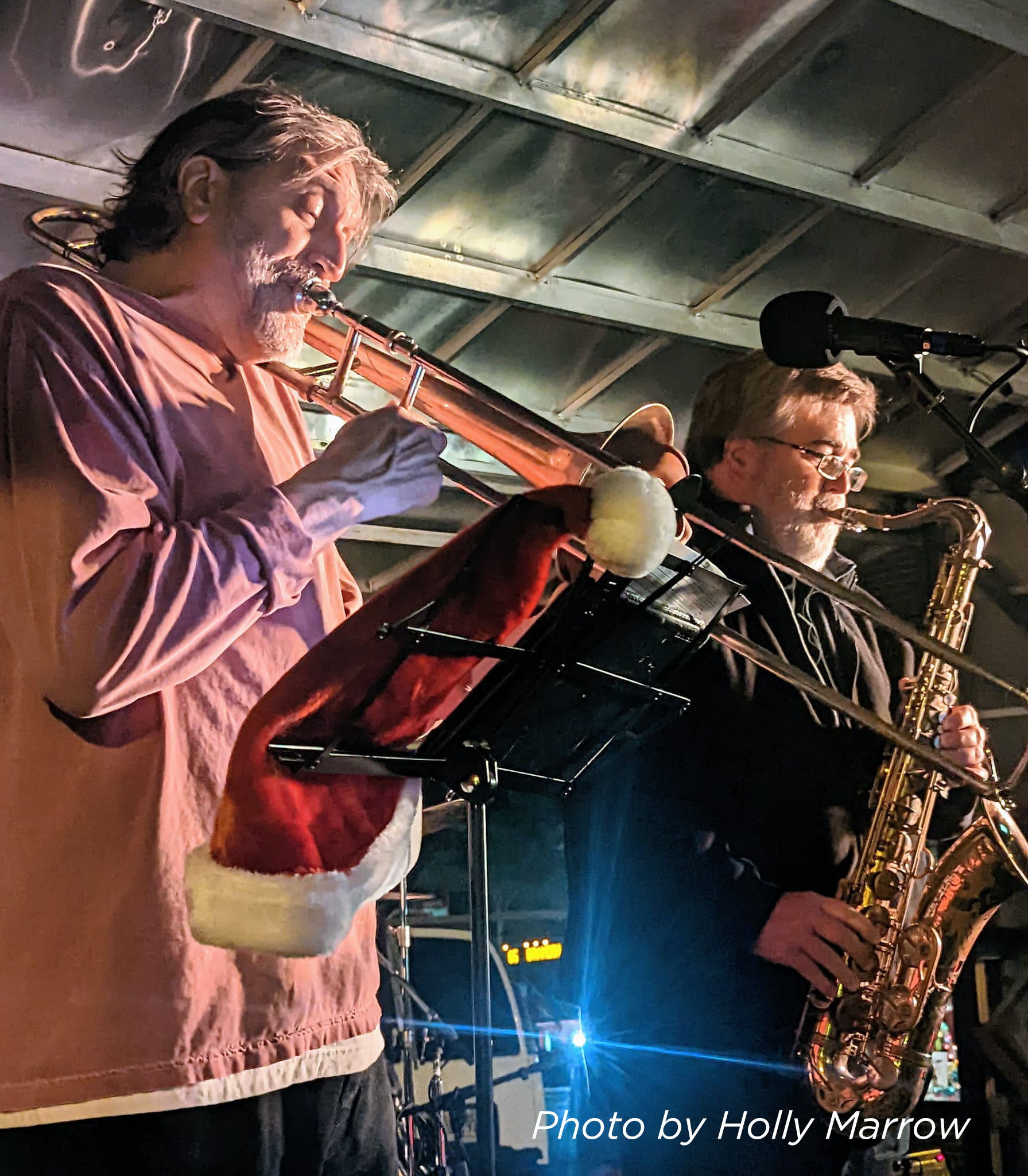 WinterFest is over for 2022, and what a party it was! We had a record-breaking 34 vendors, kids' ornament making, the Grandin Village Farmer's Market in the CoLab, selfies with Santa and holiday props, and a special WinterFest band playing Boogie Woogie Christmas music never heard in the area. Special thanks go to Wyatt Allen of The Boptet for organizing the band and the music: 
The Boptet: Joel Stopka, Wyatt Allen, Dewayne Peters, Edwin Parker with Willis Greenstreet. Vocalists: Charissa Joy, Brian Thompson, Becki Robertson, and Hoppie Vaughan.
The huge crowd loved the energy of the band and wide selection of vendors, and the shops and restaurants reported solid sales. DORA was in effect and people took advantage of being able to take their beverages into the streets and shops. A special thanks to our sponsors, Bank of the James and Bank of the James Mortgage, and the vendors who took a chance on this festival and paid fees upfront to sell their art and products. 
It takes a great deal of work to pull off an event of this magnitude. Thanks go to the WinterFest committee: Karen Kessler, Olivia Byrd, Katelynn Lewis, Kristie Paxton and Ashley Arney, and a few GVBA members, friends and family. A special thanks go to Katelynn Lewis for her hard work in making DORA a reality in Grandin Village and Karen Kessler for contracting vendors, as well as designing the WinterFest pages on the website, posters and other graphic materials for the event.
Also a huge shout out to John Bryant, Tony Knapp, and Tony, Daniel and Michael Kessler for all their help in setting up and taking down the tables and lighting, Hoppie Vaughan for sharing his stage lights and setting them up, and Hannah Hopkins and Rhea Atkins for their help at the children's table.
Successful events like WinterFest are possible only with dues from GVBA members and proceeds from Grandin Chillage. The GVBA makes no money from this event, but must pay for the stage, the band, posters, social media advertising, the children's activities materials, hardware necessary for electricity hookups for the vendors; and chair and generator rental. 
WinterFest is a prime example of the value that the GVBA and its members bring to the Village. Grandin Village shops, restaurants and neighborhood all benefit from visitors and customers from outside the area, driving better sales and exposure. These events also help to define Grandin Village's indescribable ambiance, which makes the Village a unique urban community in which we all love to live and work. That is what the GVBA is all about.