Welcome to the Grandin Village Business, Retail & Shopping District!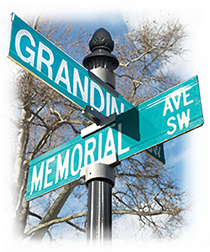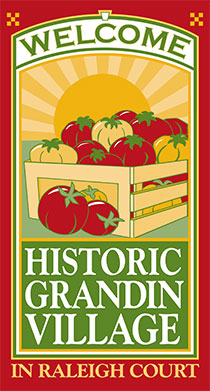 Established in 1906, Grandin Village is located within the Raleigh Court neighborhood of Roanoke, Virginia. Centered at the intersection of Memorial Avenue and Grandin Road (US 11), only 2 miles from downtown Roanoke, Grandin Village is listed on the National Register of Historic Places. Known as one of the more eclectic and family-friendly areas of Roanoke, Grandin Village has been noted as one of Roanoke's best examples of a mixed-use urban village, and has subsequently been used as a local model for future mixed-use developments. 
Shopping, Outdoor Dining & So Much More! 
Roanoke City's first suburb, the original 'town center' of Raleigh Court, Grandin Village provides something for everyone in a visit to this wonderful village.
The many restaurants in the Village serve everything from gourmet farm-to-table fare to latin and caribbean entrees; from American burgers and pizza to cupcakes and ice-cream!
Dine inside in cozy atmospheres, or on outdoor patios in warmer months. Unique shops offer formal furnishings, fine jewelry, and funky antiques as well as natural foods and gourmet meals. There is also a neighborhood coffee shop, bank, grocery co-op, folksy barber shop, sophisticated spa; even a cupcake shop and an old-fashioned ice cream parlor.
Browse the used bookstore or find the perfect outfit; rent a bike and enjoy the scenic Roanoke River Greenway; and complete the evening with dinner and live music, or catch a movie and enjoy the best popcorn in the Blue Ridge in our restored 1930's art deco movie theatre!
The renovated Raleigh Court Library is a welcome site in the Village!
What a pleasure it is to see the rebuilt Raleigh Court branch library open! Our neighborhood library has come from its early days.


The Raleigh Court library began in April 1927 as the Virginia Heights Book Station and was housed in a small section of the Virginia Heights Masonic Lodge building, the present-day Reid's Fine Furnishings, at 1324 Grandin Road. In 1931, the library moved into leased space on Memorial Avenue where Pop's Ice Cream & Soda Bar is located today. The library initially occupied only half of the Tudor-style building. In 1941, the city bought the building for $9,000, and the library would remain there for another 25 years.

Then, on September 25, 1966, the "new" Raleigh Court Branch Library opened and was dedicated at its current location in front of Patrick Henry High School, 2112 Grandin Road. The library was the culmination of spirited advocacy and efforts by neighbors, the Parent-Teacher Associations, and the Raleigh Court Branch Library Committee chaired by then-councilman Robert Garland.

Renovation began on that library in 2014. The wonderful library we see today has over 11,000 square feet with a fireplace, courtyard, 40 computers, a dedicated children's area, cafe, and drive-through book return.


In 1927, the Virginia Heights Book Station opened with a few book shelves and a total collection of 1,184 volumes with a patron count of 404 registered borrowers. My how far we've come! Read on, Raleigh Court, read on!


(from an article by Nelson Harris)
ANNUAL COMMUNITY HAPPENINGS
The Grandin Village still serves as the nucleus of commercial activity today. The GVBA and the Greater Raleigh Court Civic League (GRCCL) keep the area alive and animated through events such:
Grandin Village Community Market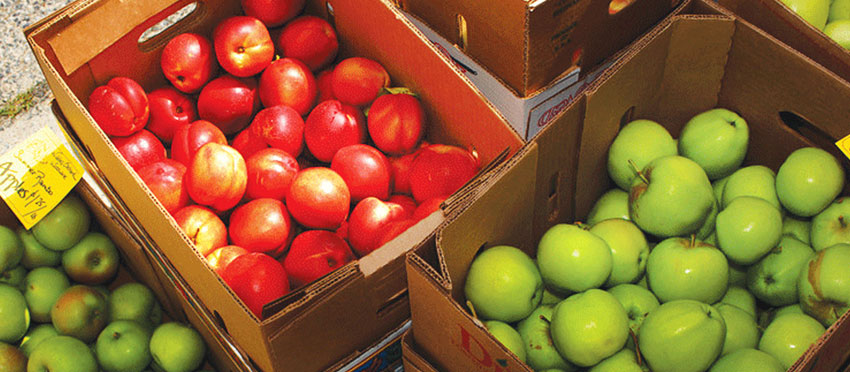 Go here to read the Grandin Village Market protocols during Covid
A hub of activity on Saturday mornings from April through October, the Grandin Village Community Market (GVCM) supports local, sustainable agriculture by connecting the public with local farmers and other producers in a vibrant and economically viable marketplace. All items sold at the GVCM are produced within 100 miles of the Market location because "Local is Good."  
Currently the GVCM is comprised of 18 farmers and food producers featuring certified and non-certified organic veggies, fruit, herbs, seasonal seedlings, cheese, pasture raised/grass-fed chicken, beef, pork, and lamb, regional seafood, locally roasted coffee, artisan homemade breads, muffins, baked goods, hot-prepared foods, and fresh-cut flowers.
The GVCM accepts and doubles SNAP-EBT benefits.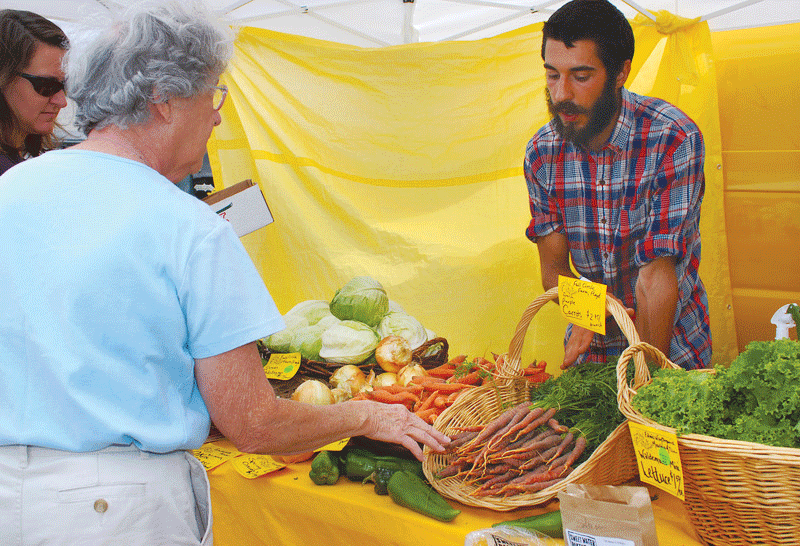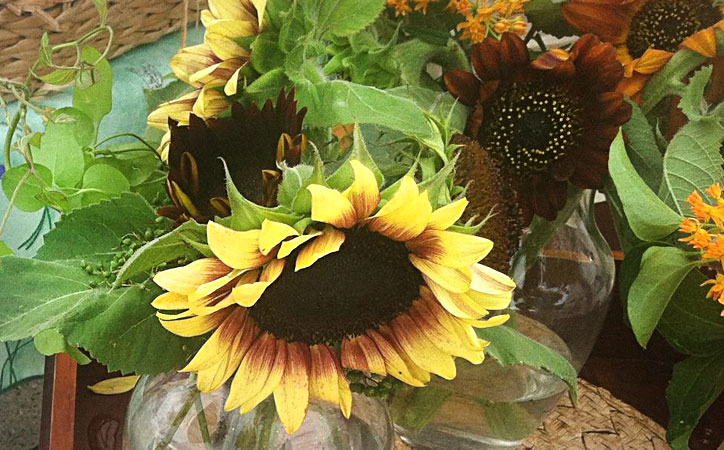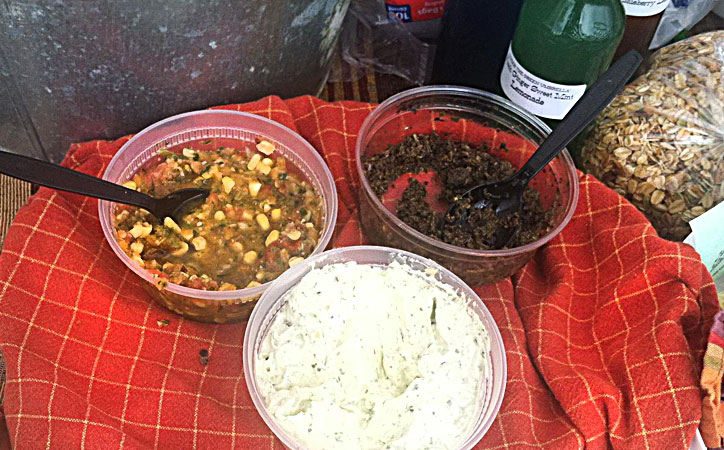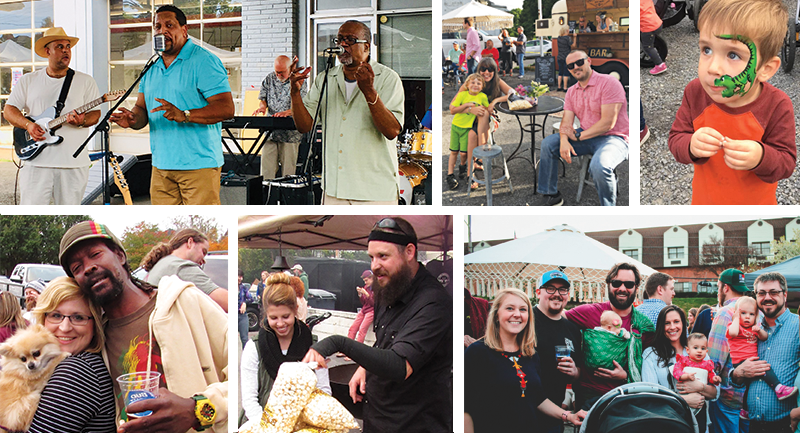 In normal times, visitors spend an evening enjoying live music, craft brews, wine, sangria, kettle popcorn and local food truck offerings in the special ambience of our beautiful village on select Fridays April to October. 
It was with heavy hearts that we had to cancel the vibrant Grandin Chillage concert series for all of 2020. We are currently in the process of assessing the situation for what 2021 Chillage events might look like. We had been holding out hope for a chance to have a proper Village party. However with the pandemic continuing to hold strong and Governor's mandates still properly in place for everyone's safety, we are unable to have any large gatherings for the foreseeable future.  We would not want to put our community at risk or violate safety mandates.
We love each and every one of you and want nothing more than to see your smiling faces! Keep doing the right thing Villagers and we'll get through this.  Here's looking forward to a great 2021! ❤️
Holiday Children's Parade  
Children of all ages are welcome to participate in this long-running neighborhood favorite held the Saturday before Thanksgiving. 

These Grandin Village events enable the district to not only survive through the years, but to thrive and retain a memorable identity for the Virginia Heights, Grandin Court and Raleigh Court neighborhoods.