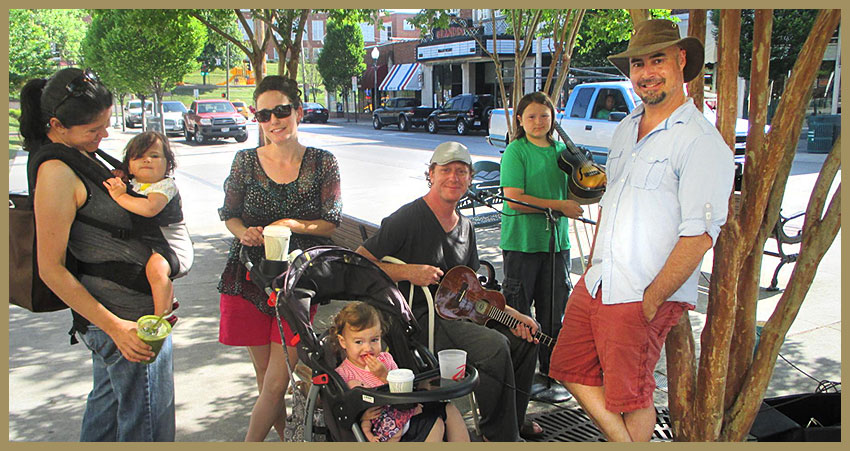 All local merchants and business owners may join the GVBA
The Grandin Village Business Association (GVBA) is a 501(c)3 nonprofit organization developed to promote and advance the Grandin Village Business District. When you join the GVBA, your membership dues contribute to many initiatives which brand Grandin Village as a thriving business center where people like to shop, eat and play. Not only do you get the benefits enumerated below by joining our organization, but your dues help contribute to the following projects throughout the village:
Hanging flower baskets in Grandin Village
The monies that the GVBA receives from dues and from its Grandin Chillage events allow us to buy and maintain about 15 large hanging baskets of flowers which hang from our classic lampposts in the Village.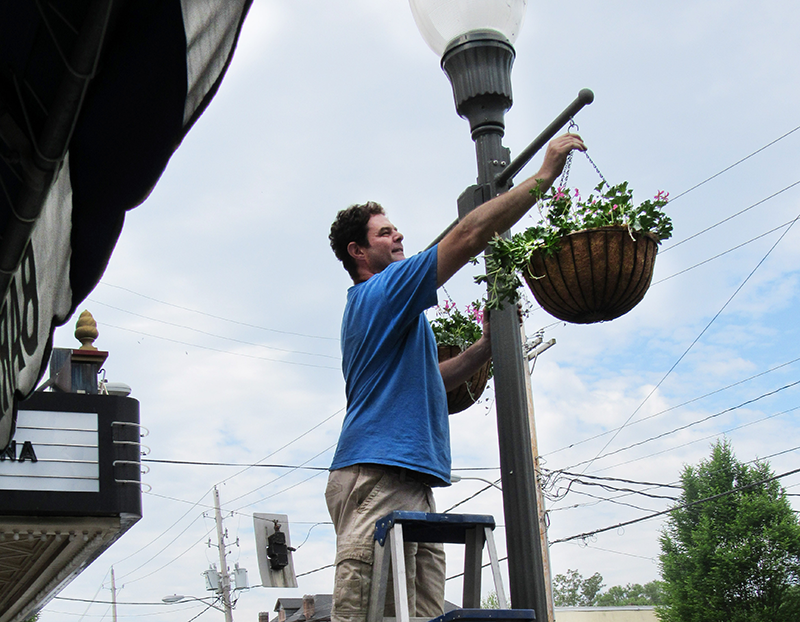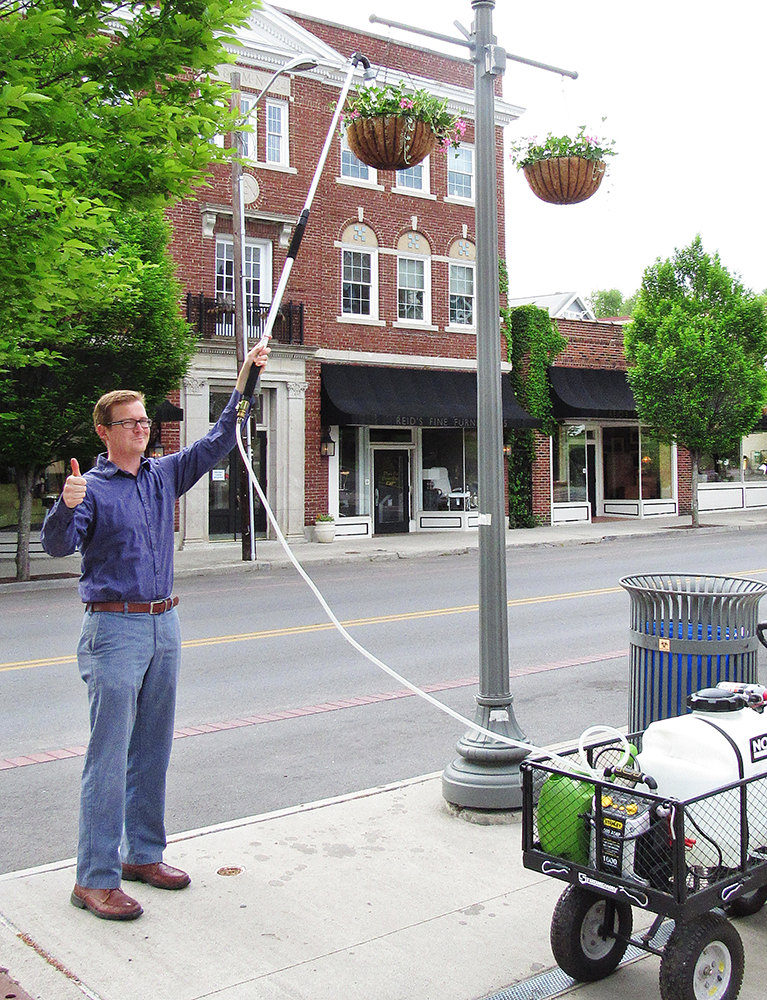 Seasonal banners along Grandin Road and Memorial Avenue
GOAL: To brand Grandin Village as the business center for Raleigh Court and the city as a whole. 
These cheerful banners add a warm welcome to residents and visitors alike. As Roanoke's original 'Village Center' we believe that making art and culture visible and accessible will attract creative people to locate and participate in our neighborhood.
Proceeds from your dues help fund many annual events such as the Holiday Children's Parade, which brings exposure to the Village throughout the valley; decorative Christmas lights on our lampposts, hanging banners, WinterFest, and other special events created to spotlight our merchants and businesses.
It's easy to become a member of the GVBA!
Business of 1-3 employees |
$70 year
Business of more than 3 employees |
$100 year
Listing of business and phone number in the Maps & Directory section of our website, and in any future print brochures.
Subscription to Grandin Village email newsletter.
Member opportunities to be promoted on the Grandin Village social media platforms (Facebook, Instagram, Pinterest).
Quarterly meetings to meet other business members and discuss neighborhood happenings and initiatives (COVID pending). 
Annual meeting - a social event to meet community business leaders and share news about your business.
Directory Listing including links and illustration of building
 
$125 one-time payment |
+ GVBA membership
The best way to bring customers to your street location and your website!
Have your building rendered in a high-quality illustration
Business description included with your business address and phone number
Social media links included with your business listing
Map location dot included on the online Grandin Village map
All of the above included in brochure reprintings.
Payment for becoming a member of the GVBA and/or having your directory listing enhanced with your building and more links may be made to the GVBA, and mailed to: The GVBA, P.O. 4349, Roanoke, VA 24015
The expanded directory listing with illustration will stay up on the website as long as membership in the GVBA is kept active.