NEW 2017 LOCATION FOR GRANDIN CHILLAGE:
 1514 GRANDIN RD (OLD TEXACO STATION)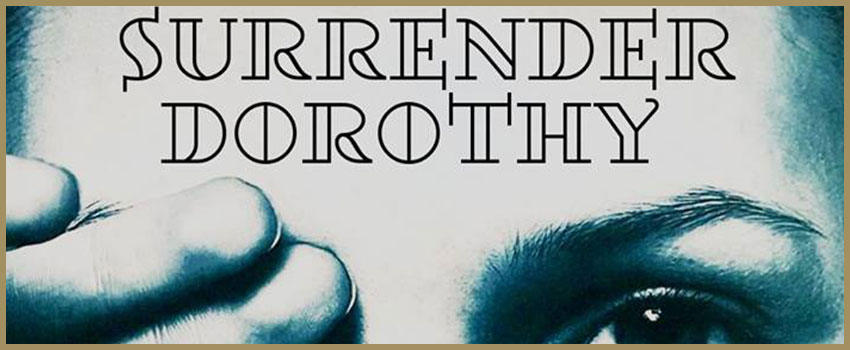 FRIDAY | MAY 19 | SURRENDER DOROTHY 

|

6 - 9 PM

 
FIRST 20 PEOPLE AT THE GATE GET A FREE GRANDIN CHILLAGE KOOZIE!!!
New to the Chillage stage, but no stranger to the local music scene, Surrender Dorothy LIVE! will be bringing the rock! 
Surrender Dorothy is a collective of entertainers ready to expand your listening pleasure with genres ranging from rockabilly to funk with a heaping of country and rock to boot! Combining audience favorites with original compositions, the group will help you realize why such artists as The Beatles, Willie Nelson, Queen, Jason Isbell, CSNY, Jim Croce and The Eagles were never able to be labeled with one style of music. Experience Surrender Dorothy for yourself and be a part of the vibe!
Also at this Chillage we will be partnering with RIDE Solutions and Fashionista Roanoke for a vintage bicycle fashion show. It will be a fun and interesting event!
The "Long" awaited arrival of one of the finest chefs around! Chef Richard L. Perry will be bringing his Longfin Grill to the heart of Grandin Village. You do not want to miss out on this guy - a true food magician! While the phrase "food truck" usually calls to mind messy street food and questionable ingredients, Longfin Grill and Classic Caterers have been on the forefront of the new breed of food trucks for over 15 years. Serving up high-end dishes with fresh, seasonal and locally sourced ingredients that fit perfectly at any event.
P.A. Short Distributing will be bringing a LOT of Devils Backbone Brewing Company beer and Bud Light for all you brewsky lovers. And of course we will have the wine and sangria flowing.
It just wouldn't be a Grandin Chillage without Two Roosters Kettle Corn and Coffee Company bringing that sweet, salty, crunchy stuff we've all gotten addicted to. Cool Blue Ice Cream Co. will be keeping the kids sticky and sweet with their frosty treats. Face Painting and Henna tattoos are available for all ages (for a small fee to the artist), Judd's Big Fun Events will be bringing large street games to every event, plus free sidewalk chalk galore!
New for this year, we will be honoring Roanoke Co+op owners and The Grandin Theatre Movie Makers Members with free admission to all Chillage events. Must show owner/member cards at the gate, one admission per card. 

NEW LOCATION - 1514 Grandin Rd. (Old Texaco Gas station)

$5.00 Admission | 12 and under free, under 18 must be accompanied by an adult. Leashed friendly pets welcome.

$4.00 Drink tickets | CREDIT CARDS NOW ACCEPTED 

So bring a friend, or ten, and let's keep this party going!!!
GRANDIN VILLAGE COMMUNITY MARKET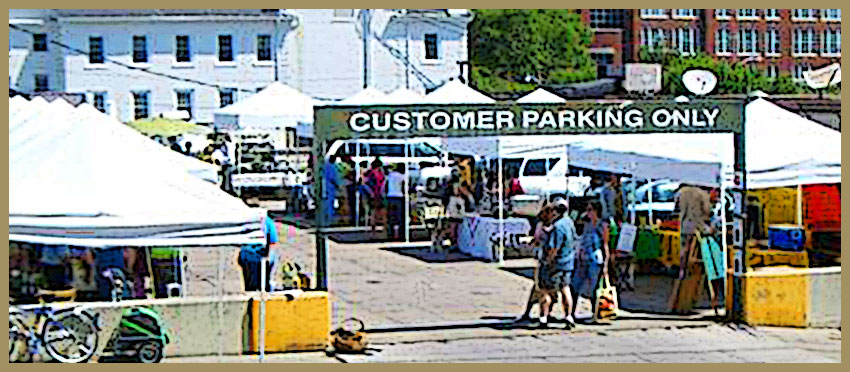 Grandin Village Summer - Fall Market
EVERY SATURDAY

APRIL - OCT

 | 
8 - NOON
On Westover behind Nopales
ssss

sss

sss

sss

sss

sss

sss

sss

sss

sss

sss

sss

sss

sss

sss

sss

sss

sss

sss

sss

sss

sss

sss

sss

sss
The Grandin Village Community Market (GVCM) supports local, sustainable agriculture by connecting the public with local farmers and food producers. The Grandin Village Market accepts and doubles SNAP-EBT benefits up to $30.
The GVCM features 100% locally produced products with an emphasis on organic, sustainable, and humane producers, products, and practices. All products are produced within 100 miles of the market location, with the exception of regional seafood from Virginia and North Carolina waters (only if the vendor is local) and coffee (only if the roaster is local).
Currently the Grandin Village Community Market is comprised of 18 farmers and food producers (layout is below!) featuring certified and non-certified organic veggies, fruit, herbs, seasonal seedlings, cheese, pasture raised/grass-fed chicken, beef, pork, and lamb, regional seafood,  locally roasted coffee, artisan homemade breads, muffins, baked goods, hot-prepared foods, and fresh-cut flowers.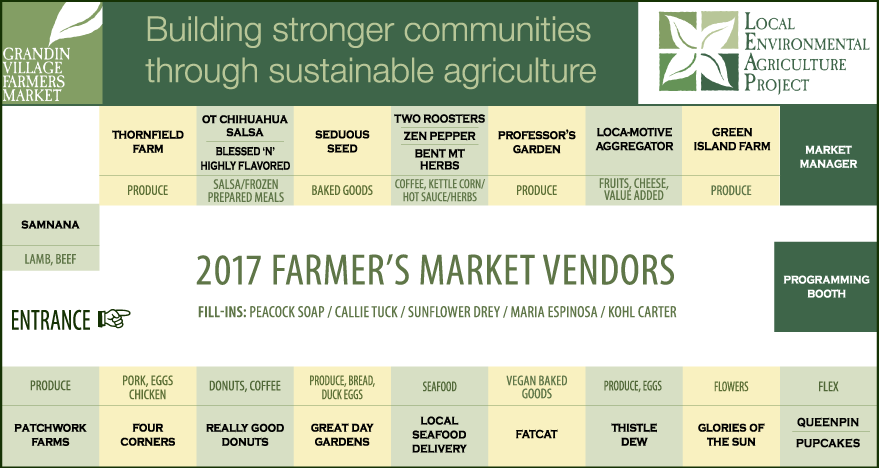 GET YOUR PARTY ON AT GRANDIN CHILLAGE

The Grandin Chillage is a full service event designed to bring the community together through good music, cold drinks, great company and positive vibes! This past season we have made it a family-friendly event as well.

This outdoor event takes place in the area behind Nopale's on the corner of Westover and Grandin Road. This is a multi-level area with space for mingling on the top level, and dancing to the band on the bottom level. A local craft brewery is featured, with Sangria, imported wines and Two Roosters Kettle Corn also on tap. Newly added in 2016 - food from a local restaurant or Food Truck! Local bands offer a variety of music from rock to blues to reggae.

Regular season hours are from 6 - 9 pm on selected Friday nights, with a grand finale of a ChillageFest in October which lasts from 1 - 9 pm and features a variety of bands throughout the day and evening, along with a selection of local breweries.

Children 12 and under are free, and all children 18 and under must be accompanied by an adult. Leashed dogs are welcome. We hope to see you at the next Chillage!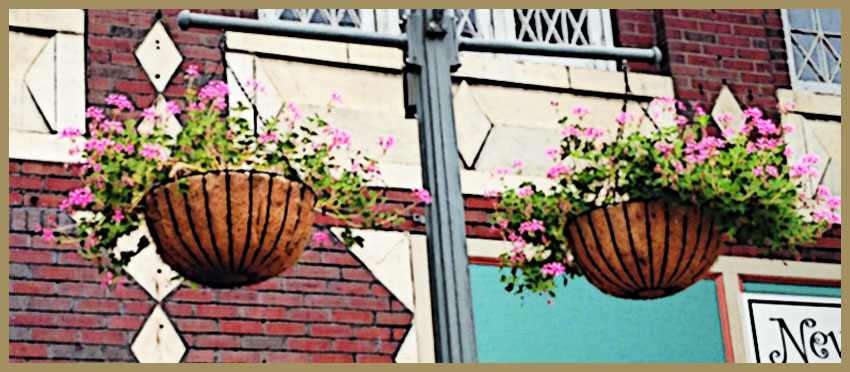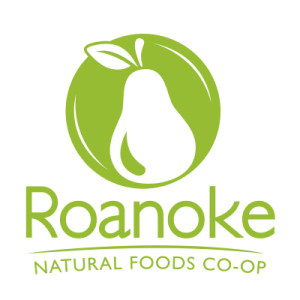 VILLAGERS BAND TOGETHER TO KEEP OUR HANGING FLOWER BASKETS WATERED AND FERTILIZED!
Kudos and a BIG thanks go out to John Bryant and the Roanoke Natural Foods Co-op, for stepping up to create a maintenance solution for the hanging flower baskets in Grandin Village!
The Co-op has purchased equipment to water the flowers, which they will also use to water their own great vegetable and plant offerings. And various employees and volunteers step in to keep the baskets watered and fertilized.
It truly takes a Village, and we are so lucky to have folks like this who step up in times of need!
Do you have an upcoming event that you would like us to share on the Grandin Village calendar? Give us your info, and we will let you know if it can be included!