GRANDIN CHILLAGE

|

JUNE 29

|

HAUS OF SCHMITT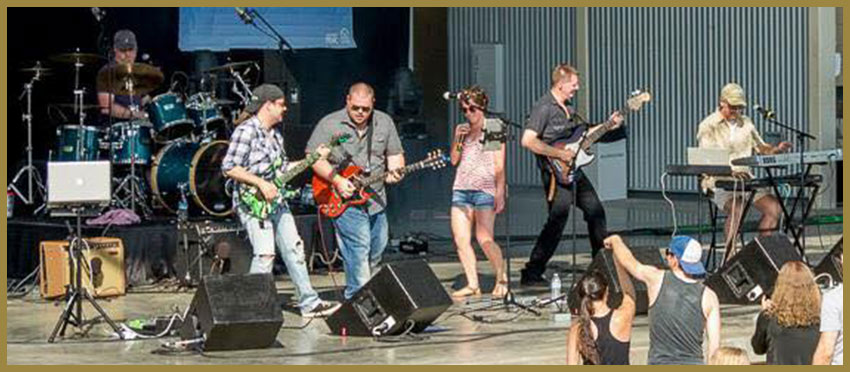 New to Chillage, Haus of Schmitt is an eclectic 7 piece band who perform a variety of music ranging from Boston, Pat Benatar, Genesis, and Journey, to Bruno Mars, Paramore, and Michael Jackson! They have played at Festival in the Park, Billy's Barn, and Roanoke Relay for Life. Future venues include the Bent Mountain Festival on July 14th, and Billy's Barn on August 18th.
Chaos Mountain Brewing will be on hand with their delicious craft beer. As always Bud Light, wine and sangria will be flowing.
Your bellies won't want to miss "The Food Magician" Chef Richard L. Perry and his Longfin GRILL food truck! Global street food at its finest!!!
Two Roosters Kettle Corn and Coffee Company will be poppin' it up and Cool Blue Ice Cream Co. will be chillin' with us as well. Face painting for all ages by Lib's Lab Entertainment and Judd's Big Fun Events will be bringing large street games to keep your competitive spirit alive, plus free sidewalk chalk galore!
Rockon Climbing, LLC will be setting up a climbing wall for all ages. Now that's pretty sweet!
Continuing for this year, we will be honoring Roanoke Co+op owners and The Grandin Theatre members with free admission to all Chillage events. Must show owner/member cards at the gate, one admission per card. 
FIRST 20 PEOPLE THROUGH THE DOOR GET A FREE GRANDIN CHILLAGE KOOZIE AT EVERY EVENT!!!
LOCATION | 1514 Grandin Rd. (Old Texaco Gas station)
ADMISSION |  $5 (CREDIT CARDS ACCEPTED)
12 and under free, under 18 must be accompanied by an adult. Leashed friendly pets welcome.
DRINK TICKETS | $4 (CREDIT CARDS ACCEPTED) 
VOLUNTEERS AND CHARITY FOR THIS MONTH'S CHILLAGE: LEAP
Local Environmental Agriculture Project Inc. (LEAP) is a 501c3 nonprofit founded in 2009, thanks to the work of Brent Cochran and other food-lovers in the Valley. Originally a project of the Roanoke Natural Foods Co-op, this group of people launched the Grandin Village Community Market in summer 2009. After only a short time, Brent and the Co-op recognized that an organization supporting markets and the local food system would quickly outgrow the scope of the Co-op, and LEAP was born as an independent organization.

In 2010, LEAP expanded by launching the year-round West End Community Market in partnership with the West End Center for Youth. For several years, Brent managed LEAP as a volunteer with the help of market master Tee Reynolds, on board since 2011.
Currently, LEAP's strong foundation is rooted in the farmers, market vendors, and market customers who first jumped feet first into the Community Markets. LEAP continues to build a stronger local food system thanks to committed individuals, LEAP Board members, market customers, LEAP staff and volunteers, community partners and our amazing food producers. Thanks for making history and for constantly moving the needle forward.

A unique tour around Grandin Village featuring fresh, seasonal local ingredients cooked in a gourmet lunch for you by a personal chef! 
JULY 11 | 9:30 AM - 12:30 PM 

We've all heard the phrase farm-to-table. This tour offers a fun, interactive culinary experience from this truly local idea. The great news is the chefs at Rockfish Food & Wine Restaurant are ready to accept the challenge. The culinary adventure will be different every time due to the changing seasonal ingredients and the creations of our chef.
Together we visit and explore the Grandin Village Farmers Market. Here we'll meet enthusiastic local farmers and pick up some of the freshest and tasty in-season ingredients. Then the chef prepares a wonderful gourmet lunch using those ingredients at Rockfish.
While our chef prepares your lunch, we'll explore the charm and quirkiness of historic Grandin Village. You may ask, where did the name "Grandin" come from? Who created all this wonderful public art?  We have these answers and so much more. We just love Grandin Village and you will too.
We'll finish back at Rockfish with our wonderful hosts and all our new friends for a shared meal made with love and care!We believe in feeding the stomach, brain and soul! That's our recipe for a memorable and tasty group adventure that's different and unexpected each time!
Next Public tour is Sat. May 12! Then the 2nd Saturday of each month through November

Hosted by the amazing chefs and staff at Rockfish Food & Wine Restaurant.

Fun and interactive, meet the farmers and your personal group chef!

Glass of wine with lunch is available - see ticket option.
Advance tickets/reservations are needed. This event has LIMITED accessibility for guests with mobility disabilities or wheelchairs.
We meet inside Rockfish Food & Wine at 1402 Grandin Road. On Saturdays curbside parking is permitted in and around Grandin Village. It may be busy, but we know you can do it! Be certain not to park in any business parking lots.
The Grandin Market to Table Tour adventure is a proud partnership between Rockfish Food & Wine, LEAP for Local Foods and Tour Roanoke.
GRANDIN VILLAGE COMMUNITY MARKET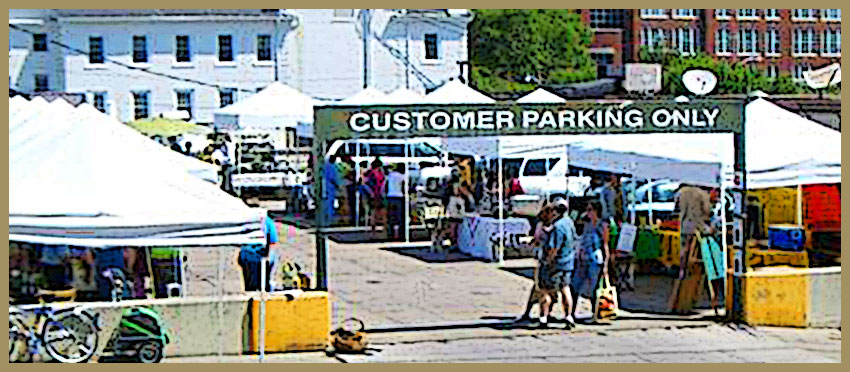 Grandin Village Summer - Fall Market
EVERY SATURDAY

2018 OPENING DAY - APRIL 21

 | 
8 - NOON
On Westover behind Nopales
The Grandin Village Community Market (GVCM) supports local, sustainable agriculture by connecting the public with local farmers and food producers. The Grandin Village Market accepts and doubles SNAP-EBT benefits up to $30.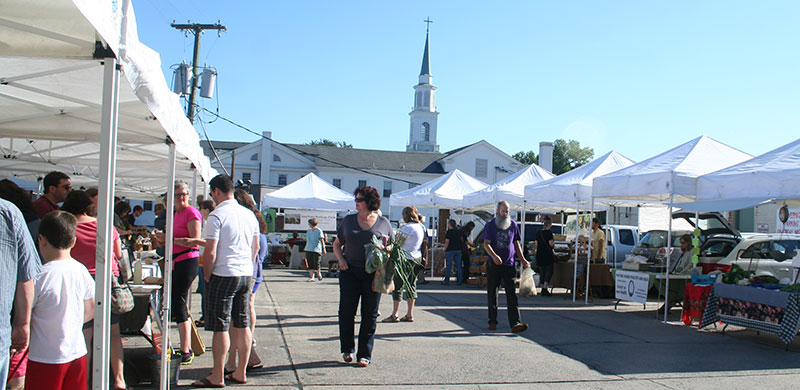 The GVCM features 100% locally produced products with an emphasis on organic, sustainable, and humane producers, products, and practices. All products are produced within 100 miles of the market location, with the exception of regional seafood from Virginia and North Carolina waters (only if the vendor is local) and coffee (only if the roaster is local).
Currently the Grandin Village Community Market is comprised of 18 farmers and food producers (layout is below!) featuring certified and non-certified organic veggies, fruit, herbs, seasonal seedlings, cheese, pasture raised/grass-fed chicken, beef, pork, and lamb, regional seafood,  locally roasted coffee, artisan homemade breads, muffins, baked goods, hot-prepared foods, and fresh-cut flowers.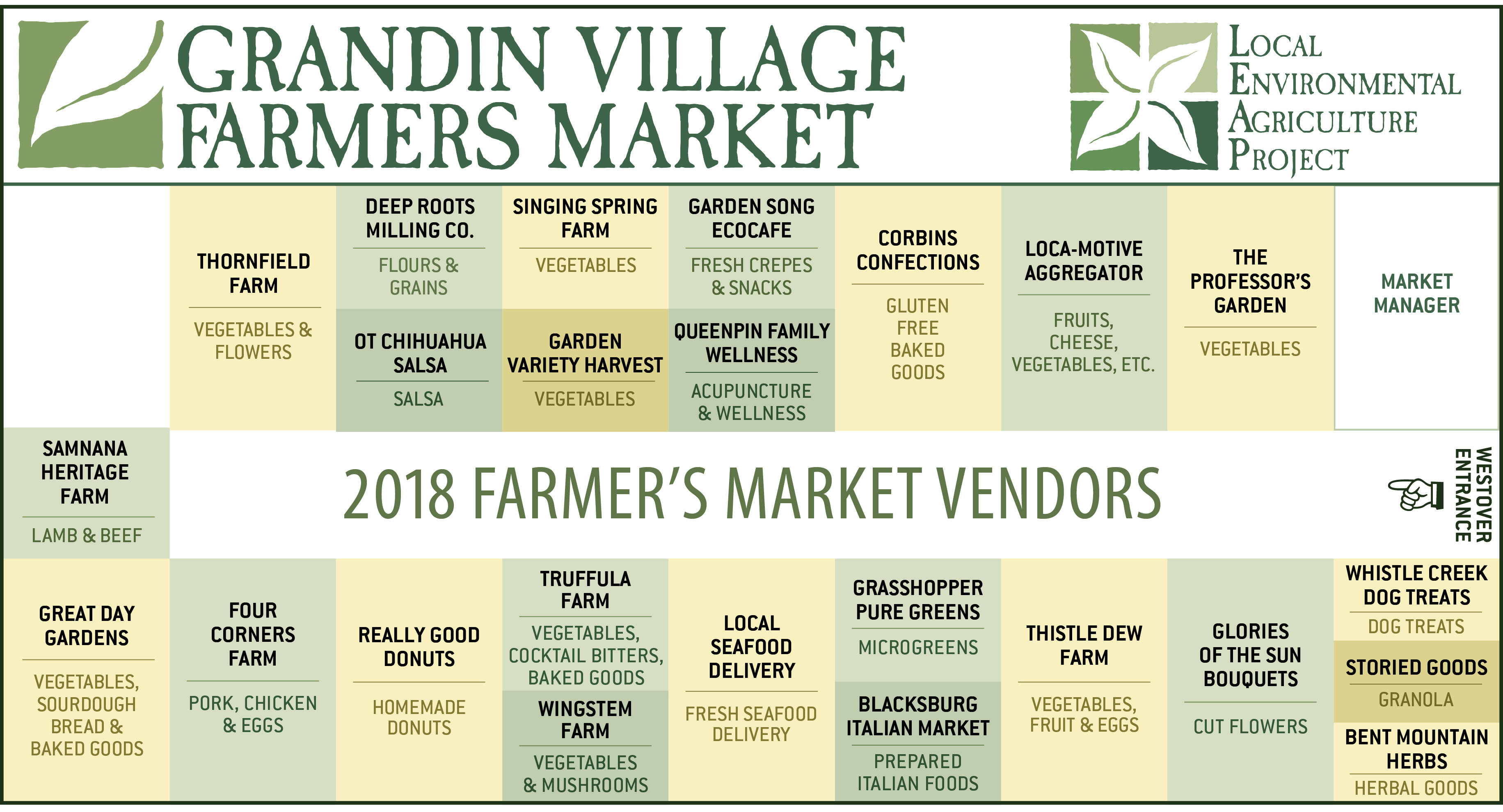 GET YOUR PARTY ON AT GRANDIN CHILLAGE

The Grandin Chillage is a full service event designed to bring the community together through good music, cold drinks, great company and positive vibes! This past season we have made it a family-friendly event as well.

This outdoor event takes place at 1514 Grandin Road, the site of the former Texaco. A local craft brewery is featured, with Sangria, imported wines and Bud Light also served. Two Roosters Kettle Corn, Cool Blue Ice Cream and a local Food Truck provide some good fixin's! Local bands offer a variety of music from rock to blues to reggae.

Regular season hours are from 6 - 9 pm on selected Friday nights, with a grand finale of a ChillageFest in October which lasts from 2 - 9 pm and features a variety of bands throughout the day and evening, along with a selection of local breweries.

Children 12 and under are free, and all children 18 and under must be accompanied by an adult. Leashed dogs are welcome. We hope to see you at the next Chillage!
Do you have an upcoming event that you would like us to share on the Grandin Village calendar? Give us your info, and we will let you know if it can be included!