ROANOKE BALLET THEATRE PRESENTS 

BLACK BOX SERIES

 |

FEB 15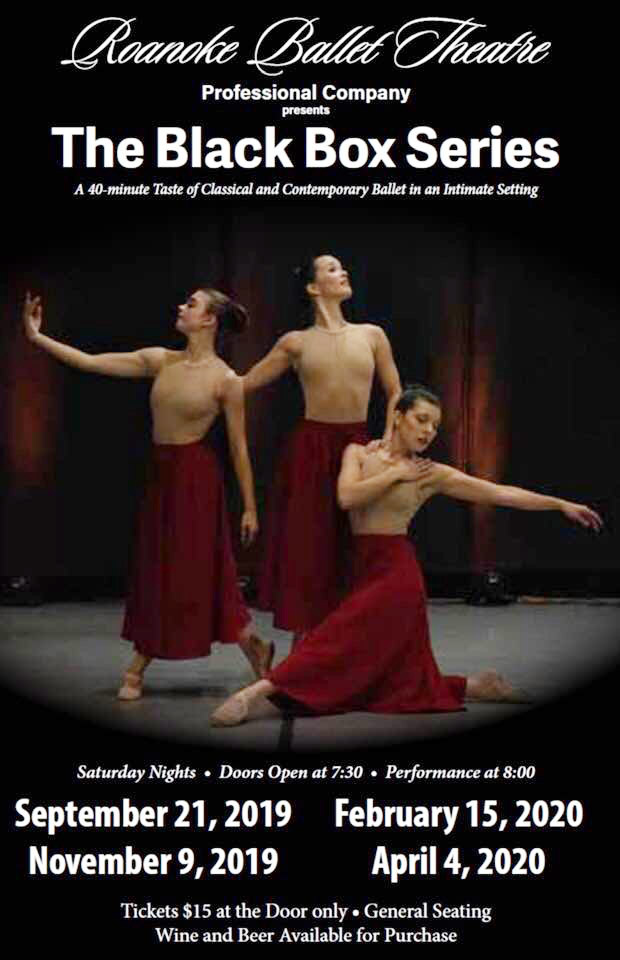 This year Roanoke Ballet Theatre is excited to present our Black Box Series on November 9th, February 15th, and April 4th at 8:00 pm. These 30-40 minute shows will demonstrate the versatility of ballet in an intimate setting at our main studio at 1318 Grandin Road, SW.
Sections of classical ballets will be performed alongside contemporary works to show how multifaceted the dance world has become. The different ballets will be set on as well as choreographed by Roanoke Ballet Theatre's own professional dancers. At just $15 per ticket, these are shows you do not want to miss!
Contact rbtoffice@roacoxmail.com for more information.

Sleeping Beauty is a timeless fairy-tale ballet of a beautiful princess, an evil sorceress and a 100 year curse only broken by the kiss of a handsome prince. Staging by Roanoke Ballet Theatre's artistic director, Sandra Meythaler, will be accompanied by Tchaikovsky's enchanting score, stunning costumes, and beautiful dancing of Roanoke Ballet Theatre's professional company and school. With two performances at the Jefferson Center on June 6th, 2020 this ballet is a feast for the eyes and ears and is sure to delight individuals and families of all ages.
Follow this link for tickets-
http://jeffcenter.org/RBTSleeping-Beauty2019
Shaftman Performance Hall
Saturday, June 6, 2020  |  2:00 pm and 7:00pm
Grandin Village Indoor Farmer's Market
NOV - MARCH | 10 AM - 1 PM
NOV 23 

|

  DEC 21 

|

  JAN 18 

|

  FEB 15 

|

  MAR 21
Winter Market is in the Roanoke CoLab on Grandin Road
The Grandin Village Community Market (GVCM) supports local, sustainable agriculture by connecting the public with local farmers and food producers. The Grandin Village Market accepts and doubles SNAP-EBT benefits up to $30.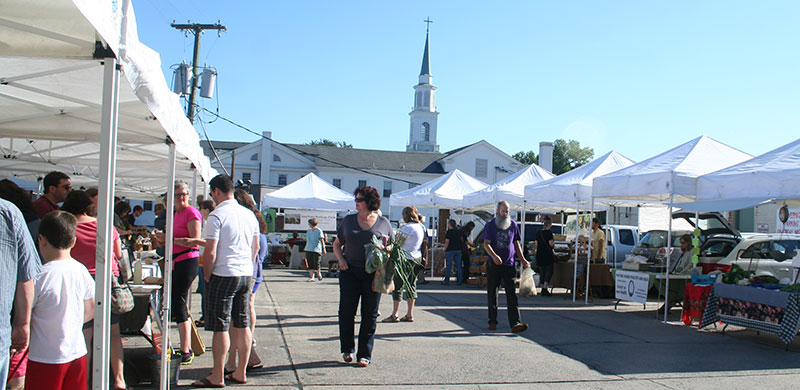 The GVCM features 100% locally produced products with an emphasis on organic, sustainable, and humane producers, products, and practices. All products are produced within 100 miles of the market location, with the exception of regional seafood from Virginia and North Carolina waters (only if the vendor is local) and coffee (only if the roaster is local).
Currently the Grandin Village Community Market is comprised of 18 farmers and food producers (layout is below!) featuring certified and non-certified organic veggies, fruit, herbs, seasonal seedlings, cheese, pasture raised/grass-fed chicken, beef, pork, and lamb, regional seafood,  locally roasted coffee, artisan homemade breads, muffins, baked goods, hot-prepared foods, and fresh-cut flowers.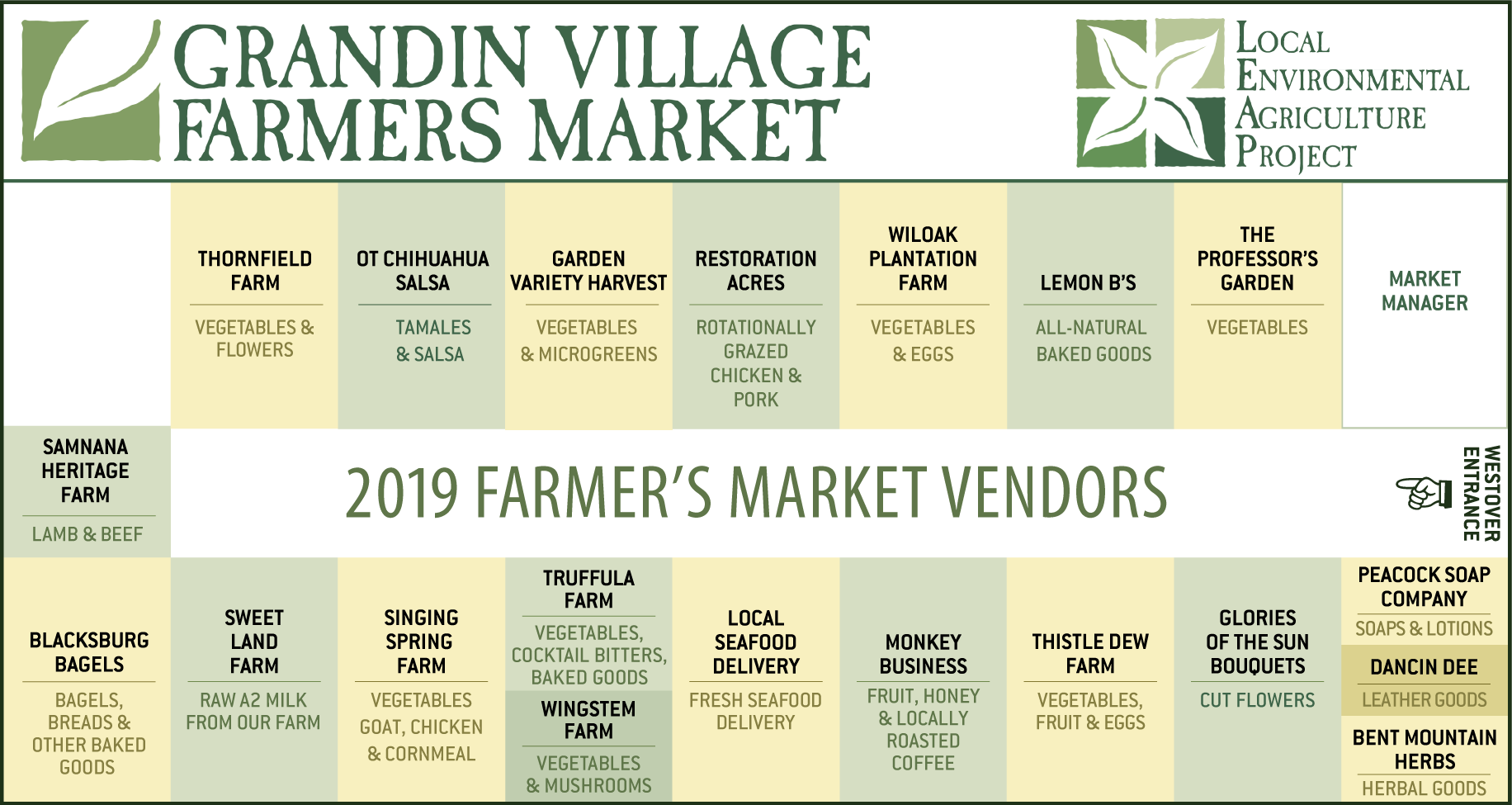 GET YOUR PARTY ON AT GRANDIN CHILLAGE

The Grandin Chillage is a full service event designed to bring the community together through good music, cold drinks, great company and positive vibes! This past season we have made it a family-friendly event as well.

This outdoor event takes place at 1514 Grandin Road, the site of the former Texaco. A local craft brewery is featured, with Sangria, imported wines and Bud Light also served. Two Roosters Kettle Corn, Cool Blue Ice Cream and a local Food Truck provide some good fixin's! Local bands offer a variety of music from rock to blues to reggae.

Regular season hours are from 6 - 9 pm on selected Friday nights, with a grand finale of a ChillageFest in October which lasts from 2 - 9 pm and features a variety of bands throughout the day and evening, along with a selection of local breweries.

Children 12 and under are free, and all children 18 and under must be accompanied by an adult. Leashed dogs are welcome. We hope to see you at the next Chillage!
Do you have an upcoming event that you would like us to share on the Grandin Village calendar? Give us your info, and we will let you know if it can be included!