SEPT 25 | FRIDAY |
6 - 9 PM    
ADMISSION

$5

 |

 

BREW

$4
MUSIC | BAREFOOT WEST
BREW | CHAOS MOUNTAIN BREWERY 
 Ok Chillagers... we've got another hot show for you this month, only this time with all new players. New to the Chillage scene, but no stranger to Roanoke, Barefoot West will be joining us for the first time and we are excited to be a part of it! 
Featuring a solid mix of acoustic roots, rock, reggae, soul, & Americana in their originals, they also cover songs ranging from Bob Marley and Sam Cook to Johnny Cash. Barefoot West is full of smooth grooves, tight playing, great songwriting, and effortless harmonies.
Also new to Chillage, Chaos Mountain Brewery will be here with ice cold craft beer. The crew at Chaos Mountain doesn't take anything too seriously, except making quality, enjoyable beer. "We are dedicated to producing the best possible beer from the best available ingredients. If it doesn't pass our taste test it goes down the drain."
Wine and sangria will also flow on this night you're sure to remember. Kids 12 and under are free, 18 and under must be accompanied by an adult.
So come on down to the best block party in town and bring a friend or ten!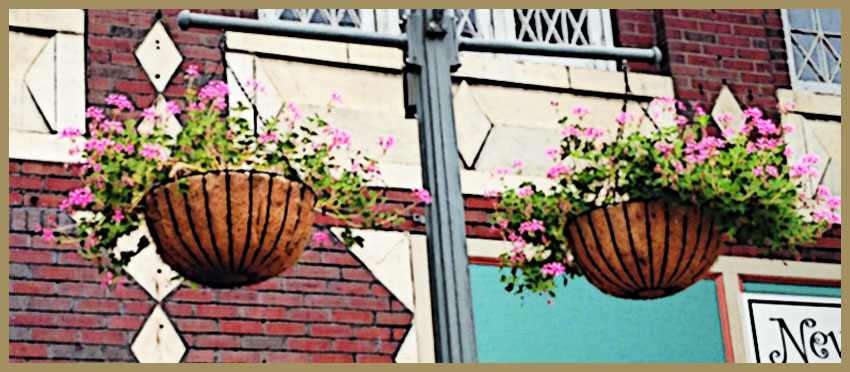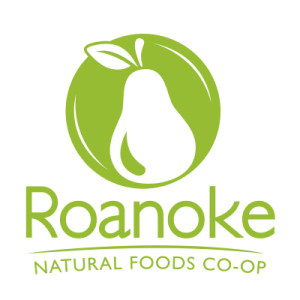 VILLAGERS BAND TOGETHER TO KEEP OUR HANGING FLOWER BASKETS WATERED AND FERTILIZED!
Kudos and a BIG thanks go out to John Bryant, from the Roanoke Natural Foods Co-op, and Sam Lunsford, from The Grandin Theatre, for working together to come up with a maintenance solution for the hanging flower baskets in Grandin Village!
The Co-op has purchased equipment to water the flowers, which they will also use to water their own great vegetable and plant offerings. And Sam Lunsford has stepped up to perform the watering and fertilizing of our flowers.
It truly takes a Village, and we are so lucky to have folks like this who step up in times of need!
We are looking for other volunteers to help when Sam can't make it. It takes about an hour to do the fertilizing (which needs to be done every 2 weeks) and about 30 minutes to water all of the baskets (maybe 3-5 times per week, depending on rainfall).

With a few more volunteers, we can setup a schedule for the whole summer that will make it easy on everyone. So send a message via the links below and let us know if you could help by getting on the schedule!
GRANDIN VILLAGE COMMUNITY MARKET 
EVERY SATURDAY

 |

 

APRIL - OCT

8 - NOON
On Westover behind Nopales
ssss

sss

sss

sss

sss

sss

sss

sss

sss

sss

sss

sss

sss

sss

sss

sss

sss

sss

sss

sss

sss

sss

sss

sss

sss
This season, we'll have some new vendors along with old favorites. To make room for an additional vendor, the market manager is moving to the grassy area on Westover Avenue--look for the LEAP banner! And to better serve all customers and vendors, as well as making sure that everyone stays safe during market set-up, the markets will be closed until the scheduled opening time this year. Please plan to arrive at or after the start time.

ALL ABOUT GRANDIN CHILLAGE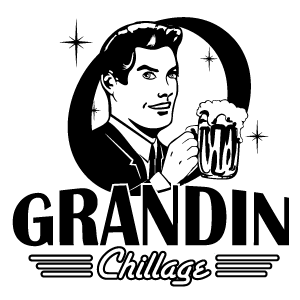 Admission:

$5
Beer, Wine & Sangria:


$4 a ticket 
(Exception: Chillagefest admission)
The Grandin Chillage is a full service event designed to bring the community together through good music, cold drinks, great company and positive vibes! This past season we have made it a family-friendly event as well.

This outdoor event takes place in the area behind Nopale's on the corner of Westover and Grandin Road. This is a multi-level area with space for mingling on the top level, and dancing to the band on the bottom level. A local craft brewery is featured, with Sangria, some imported wines, and Deb's Lemonade available also. The local bands offer a variety of music from rock to blues to reggae.

Regular season hours are from 6 - 9 pm on selected Friday nights, with a grand finale of a ChillageFest in October which lasts from 1 - 9 pm and features a variety of bands throughout the day and evening, along with a selection of local breweries. The alley between Valley Bank and The Roanoke Co-op is included in the event area to accommodate the breweries.

Children 12 and under are free, and all children 18 and under must be accompanied by an adult. We hope to see you at the next Chillage!
Do you have an upcoming event that you would like us to share on the Grandin Village calendar? Give us your info, and we will let you know if it can be included!