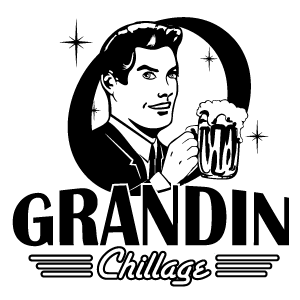 MUSIC | MONSTER ATLANTIC

BREW | PARKWAY BREWERY 
Monster Atlantic is a rock music experiment that hails from the heart of Roanoke Virginia. Monster Atlantic delivers a high energy rock show full of collaborative original music fueled by the combination of singer/rhythm guitarist Lance Smith, lead guitar Matt Stump, bassist Jason Davis and drummer/backing vocalist Tad Dickens.
INFLUENCES | My Morning Jacket, Pearl Jam, Van Morrison, Band of Horses, Mazzy Star, Radiohead, U2
Check them out on Facebook and come to Chillage to hear them in person!
GRANDIN VILLAGE COMMUNITY MARKET 
OPENING SATURDAY

 |

 

APRIL 25 |
8 - NOON
On Westover behind Nopales
ssss

sss

sss

sss

sss

sss

sss

sss

sss

sss

sss

sss

sss

sss

sss

sss

sss

sss

sss

sss

sss

sss

sss

sss

sss
Grandin Village Community Market is back! The first market day is April 25. Musicians Erin and Jordan will be rocking the banjo and violin, and there will be a gardening demo to help kickstart the gardening season (thanks to RCGA).

This season, we'll have some new vendors along with old favorites. To make room for an additional vendor, the market manager is moving to the grassy area on Westover Avenue--look for the LEAP banner! And to better serve all customers and vendors, as well as making sure that everyone stays safe during market set-up, the markets will be closed until the scheduled opening time this year. Please plan to arrive at or after the start time.

ALL ABOUT GRANDIN CHILLAGE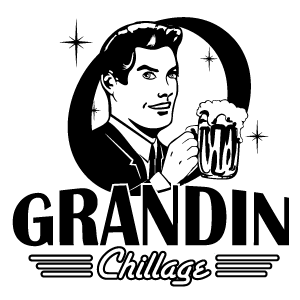 The Grandin Chillage is a full service event designed to bring the community together through good music, cold drinks, great company and positive vibes! This past season we have made it a family-friendly event as well.

This outdoor event takes place in the area behind Nopale's on the corner of Westover and Grandin Road. This is a multi-level area with space for mingling on the top level, and dancing to the band on the bottom level. A local craft brewery is featured, with Sangria, some imported wines, and Deb's Lemonade available also. The local bands offer a variety of music from rock to blues to reggae.

Regular season hours are from 6 - 9 pm on selected Friday nights, with a grand finale of a ChillageFest in October which lasts from 1 - 9 pm and features a variety of bands throughout the day and evening, along with a selection of local breweries. The alley between Valley Bank and The Roanoke Co-op is included in the event area to accommodate the breweries.

Children 12 and under are free, and all children 18 and under must be accompanied by an adult. We hope to see you at the next Chillage!
Do you have an upcoming event that you would like us to share on the Grandin Village calendar? Give us your info, and we will let you know if it can be included!