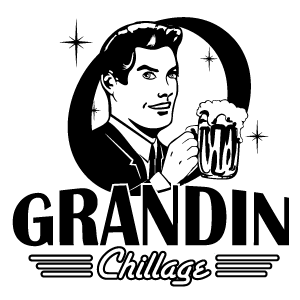 SOARING RIDGE CRAFT BREWERY 
The Lazy Man Dub Band came together in Fall of 2007 by a happy set of fortunate circumstances. Starting with Roanoke, Virginia, the band has been laying down the jams all across the state and leaving in its wake an exploding fan base.

Constantly evolving as a group, Lazy Man relentlessly experiments with their sound, by bringing new and different arrangements to the table each night. No two Dub shows will leave you feeling the same.

Rehearsing in a basement studio in the valleys of southwest Virginia and travelling to everywhere, The Lazy Man Dub Band is bringing roots rock reggae to the masses, one party at a time.
Check them out on Facebook and come to Chillage to hear them in person!
2014 Grandin Village Scarecrow Creations!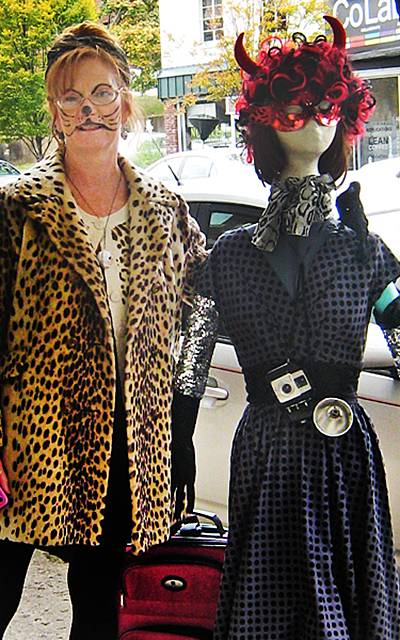 Jenny Prickett with New To Me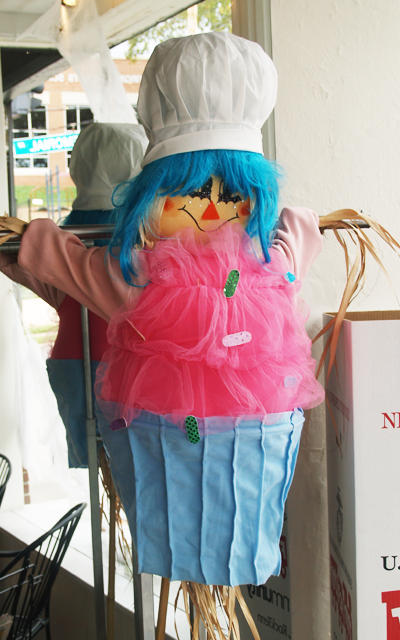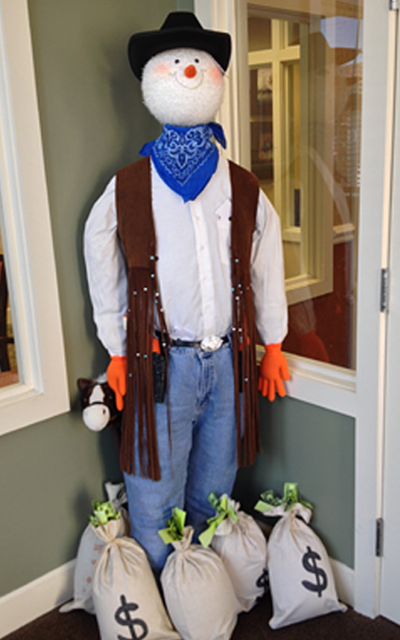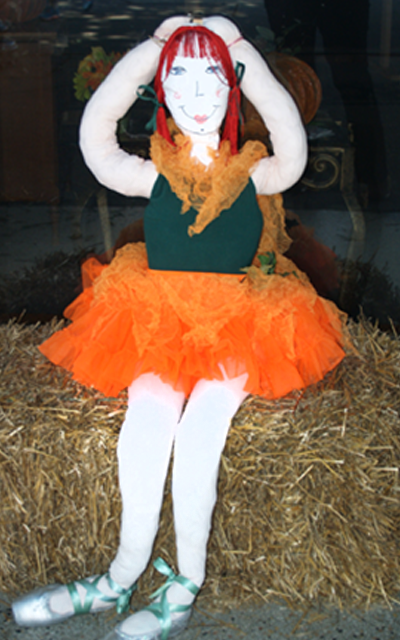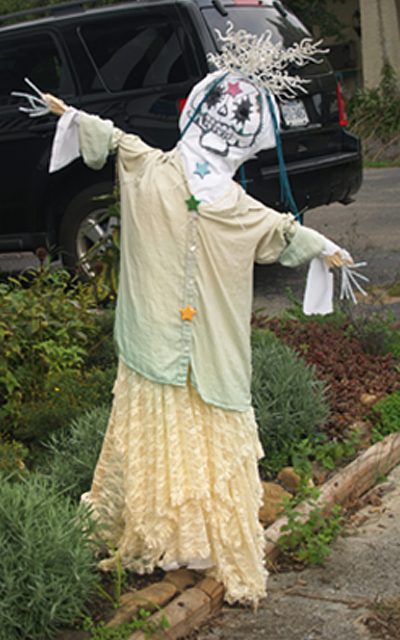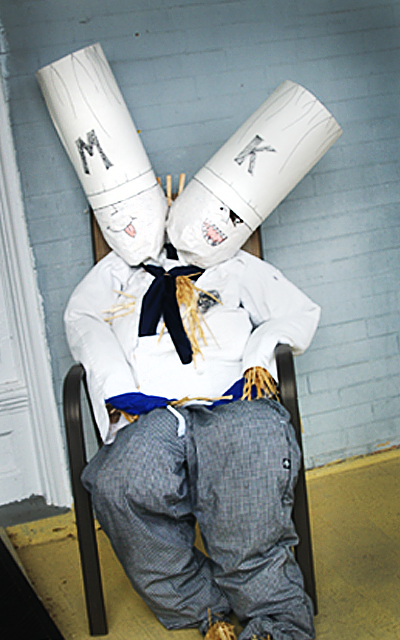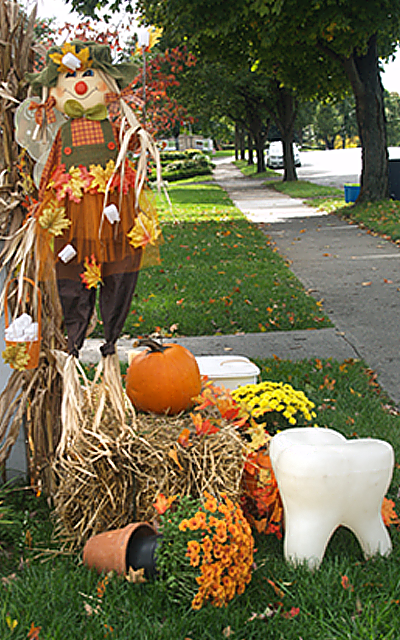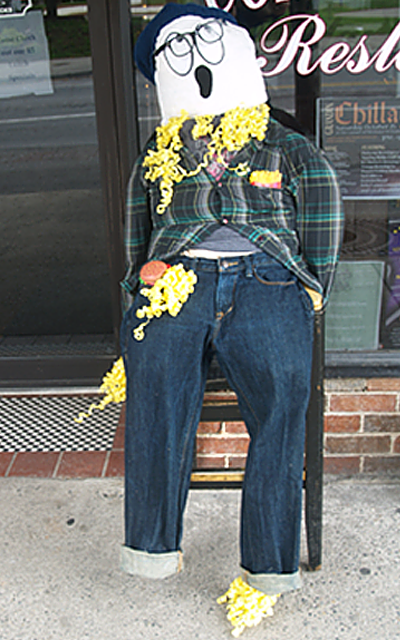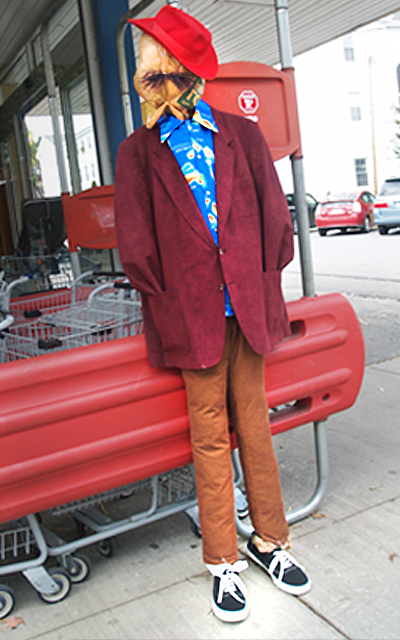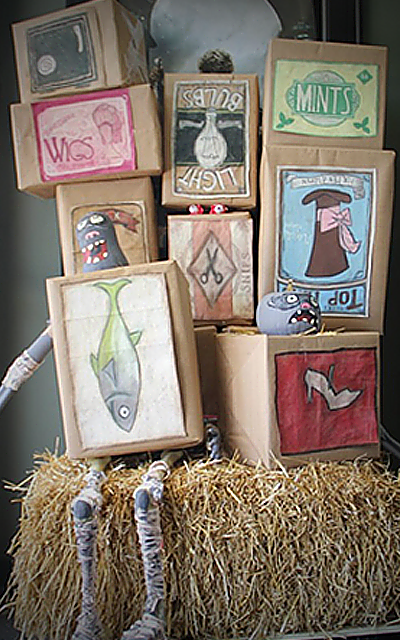 Thanks to all the Grandin Road Businesses who participated this year!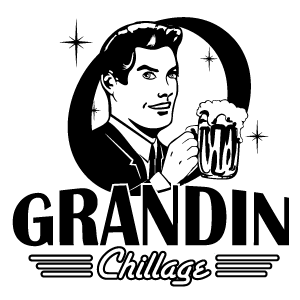 The Grandin Chillage is a full service event designed to bring the community together through good music, cold drinks, great company and positive vibes! This past season we have made it a family-friendly event as well.

This outdoor event takes place in the area behind Nopale's on the corner of Westover and Grandin Road. This is a multi-level area with space for mingling on the top level, and dancing to the band on the bottom level. A local craft brewery is featured, with Sangria, some imported wines, and Deb's Lemonade available also. The local bands offer a variety of music from rock to blues to reggae.

Regular season hours are from 6 - 9 pm on selected Friday nights, with a grand finale of a ChillageFest in October which lasts from 1 - 9 pm and features a variety of bands throughout the day and evening, along with a selection of local breweries. The alley between Valley Bank and The Roanoke Co-op is included in the event area to accommodate the breweries.

Children 12 and under are free, and all children 18 and under must be accompanied by an adult. We hope to see you at the next Chillage!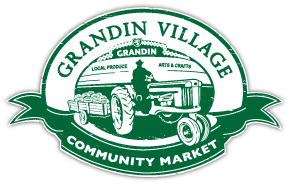 On Westover behind Nopales
ssss

sss

sss

sss

sss

sss

sss

sss

sss

sss

sss

sss

sss

sss

sss

sss

sss

sss

sss

sss

sss

sss

sss

sss

sss
Visit the Grandin Village Community Market (GVCM) on Saturdays from 8 a.m. until Noon, April through October, for local food, arts, crafts and music. The GVCM supports local, sustainable agriculture by connecting the public with local farmers and other producers in a vibrant and economically viable marketplace. All items sold at the GVCM are produced within 100 miles of the Market location because "Local is Good."
Do you have an upcoming event that you would like us to share on the Grandin Village calendar? Give us your info, and we will let you know if it can be included!